You may also purchase Jarte Plus via our postal mail order form.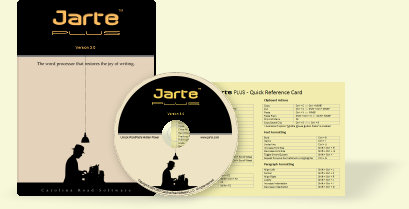 License Information
Jarte Plus has a family friendly license policy for home use: Jarte Plus can be installed and used on any computers owned by you or by the immediate members of your household. Businesses and other institutions need to purchase one license for each computer (or for each user if Jarte Plus is installed on a network). Read the licensing terms for more information.
Send any questions you have to sales@jarte.com.